Please double-check any event's website to verify that its status hasn't changed. We try to keep events updated, but events may change without our being notified.
Handmade Gift Show
January 21
@
11:00 am
–
January 23
@
5:00 pm
A dedicated wholesale shopping event with Urban Craft Uprising vendors (just for buyers and wholesale shoppers!)
Please note that as per the Washington State mandate, masks will be required at all of our indoor shows this season, as will proof of vaccination (or a negative PCR COVID test ). More details about these vaccination requirements can be found right here. Thank you for your cooperation!
***PLEASE NOTE: This event is ONLY open to wholesale buyers and shop owners. Please only register for this event if you will be attending as the representative of a business interested in establishing wholesale relationships with our vendors.***
UCU is Seattle's largest indie craft show, hosting over 150 independent designers, artists, crafters and makers at our biannual shows. Our wholesale events have been a big hit with buyers in and around the Pacific Northwest, as it offers a dedicated shopping experience so you don't have to fight through the crowds to have a conversation with our vendors.
We urge you to register as soon as you can, so you'll be kept in the loop as the event approaches!
~ Testimonials from our previous Wholesale Shows ~
"We'd been fighting the crowds at the non-wholesale UCU for years, so we really appreciate this event. It's so nice to have the time and space to talk business. We'd love to see more vendors on the wholesale, but it seems it's growing every year." – Shalene L., Seattle, WA
"I actually placed way more orders than I expected and more than I did at bigger shows (acre or gift shows) because I just really liked the unique styles of the makers. Very nice selection. Nice people. easy to get through." – Annie J., Olympia, WA
"It was great – exceeded expectations. Hope you get more and more vendors every year!" – Mike S., Seattle WA
"Posy's product focus on on goods sourced straight from the maker. UCU is the best way in the NW to meet a big group of them in one place. The wholesale day means that I have time to talk to them about their products and get to know them as artists and fellow small business people. I always look forward to it!" – Laurie B, Leavenworth, WA
"Very organized and ready to provide information. There was no attitude of weekend fair burnout–I was impressed." – Shelly B., Olympia, WA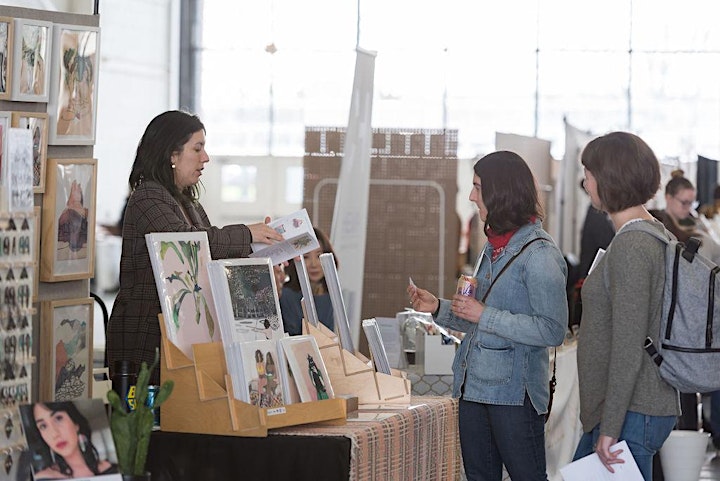 Related Events
How come you did not like this event listing?
How could this event or event listing be improved?
Sign up for Email Newsletters and Post Notifications